//
Portraits
Ciara Geraghty - Interview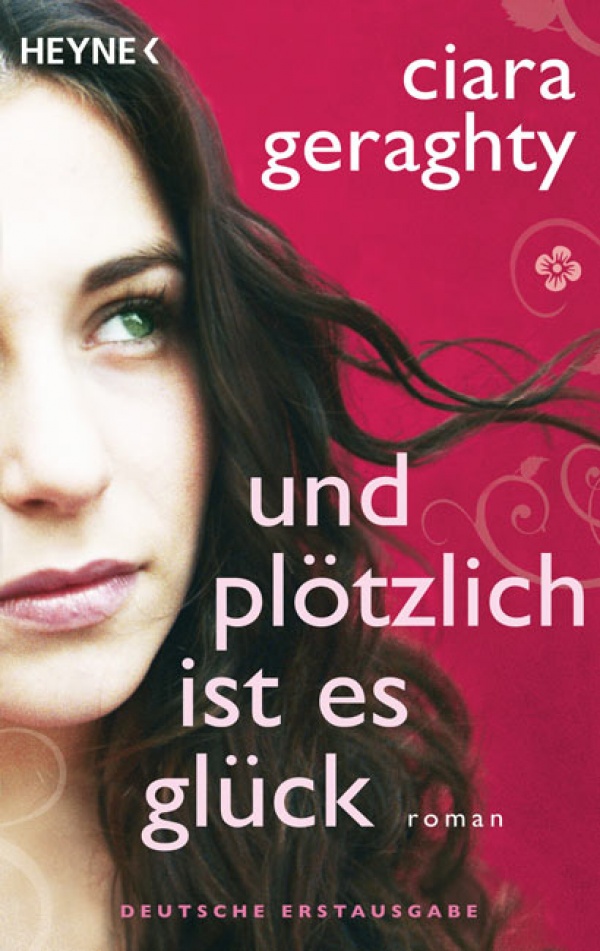 Ciara Geraghtys erster Roman "Der Tag vor einem Jahr" stürmte bereits die Spitzen der internationalen Büchercharts und die Herzen der Leser. Nun erschien am 9. Mai ihr neustes Buch "Und plötzlich ist es Glück". Wir haben ihr auf den Zahn gefühlt und sie zu ihrem Leben als Autorin und zu ihrem neusten Buch befragt.
We'd like to get a picture of you and your work. Are there mountains of coffee mugs and many chewed pencils beside you or is it all accurate and cleanly on your desk?
I work at the kitchen table in my house. I put my laptop on top of telephone directories to stop me crouching and getting a sore back (it works!!). On the table are tea cups – I drink a lot of tea when I write. Banana skins (bananas are good for a quick energy boost). A packet of cigarettes – although I am banished to the garden when I smoke - and my phone (so I can play Angry Birds when I get stuck). I work best when I am completely alone and there is no noise to distract me (so no TV, no radio). I am a cold creature, so I wear a wooly hat to keep me warm!

It is well-known how you started writing ...What was your motivation to stay in the author's course? Have you ever thought of writing a book before you attended this course?
I never knew I wanted to be a writer. When I was 34, I decided to do an evening class, more to get out of the house once a week and do something unrelated to work and mother / wife / employee / friend releated duties. I signed up to a creative writing class with no idea of what to expect. I LOVED IT. No, I never thought about writing a book before I started this class. But I did feel funny, like I had an itch that I just couldn't scratch. I was restless. When I started writing stories at that class, something happened to me. I can't quite explain it and I'm worried that this will sound crazy; but I felt like I'd come home. A lovely quiet home, where your favourite dinner is handed to you on a plate and your dirty clothes are returned to you clean and pressed and smelling of roses. And where no pot plants die prematurely.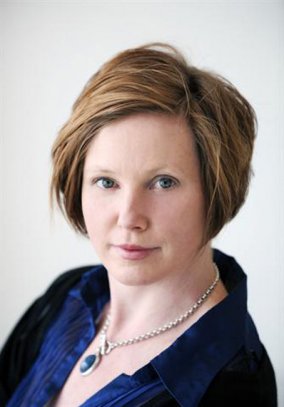 Do you take some appeal from your friends or people you know for the arrangement of your characters or are they all products of your fantasy?
In the book 'Becoming Scarlett', I sort of based the idea of the main character (Scarlett O'Hara) on someone I know. Two people in fact. Women I have worked with in the past. Very meticulous, very focused, ambitious and in control. But of course I have never mentioned this fact to either of them because you just don't know how people are going to react to that kind of news, do you? So to answer your question, I would say that the concept of Scarlett the character lends itself to a couple of amazing women I know but I then take HUGE liberties with the character so the end result is not someone anyone would recognise from my life (I think).

This is your second book in stores, the first one was very successful. Have you ever imagined that so many people would like to read what you write?
NOT AT ALL. I suppose when you're writing a book – especially your first book – you just about dare to dream about getting it published. It still amazes me when strangers e-mail me / facebook me / tweet me and say they've read my books and they like them. And they haven't been put up to it by my mother!

At last a short view to the future … Are there already some scripts and stories for further books planned or written?
My third novel 'Finding Mr. Flood', was released in Ireland recently. It's about Dara Flood, a young woman who works in a dog pound. She says the most interesting thing about her happened before she was born. Her father went out for a packet of cigarettes and never came back. 27 years later, Dara's sister – Angel – falls ill and urgently needs a kidney transplant. Dara employs the services of failed-policeman-turned-private investigator, Stanley Flinter and together, the pair of them set off on the trail of the elusive Mr. Flood ... I'm about 20,000 words into the fourth novel but I can't tell you what it's about yet because I have NO idea ... (don't tell my editor ...)

Interview: Constanze Haffki